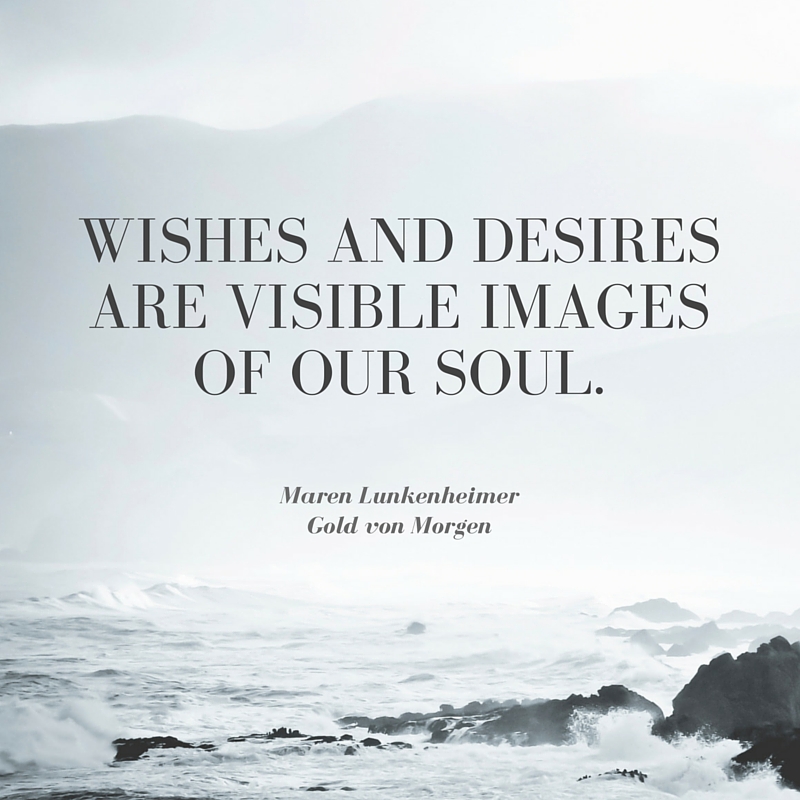 I don´t know if it´s because of Christmas or because New Year´s eve is just around the corner – my big talking point at the moment is "wishes". I wrote a little piece about it on Dannys Blog "Cozy and Cuddly" last week and even in the current interview with Susanne we talk about wishes and new goals.
Wishing is a never-ending story, but my wishes aren´t about the tenth pair of shoes or the hundredth pretty basket. They are about growth and change. Wishes are important, I think. And to be sure I asked Maren Lunkenheimer, coach at " Gold von Morgen" and the best expert for wishes I could think of:
Why is it so important to have wishes, dear Maren?
"Whether the big wishes, in which we invest all our time, attention, energy and love or the small ones that make us happy and satisfied for a little while, whether the epic ones that hit us like a bolt from the blue or the silent ones that find us very subtle – all our wishes bring us closer to the big picture and deeper to ourselves.
Wishes and desires are visible images of our soul – our aspirations, true motives and everything our heart desires.
These inner images radiate with a 500-fold greater strength than the energy from the thoughts in our brains – no wonder that we feel sparkling alive when we´re daydreaming.
Our desires allude to our potentials, talents and opportunities that are still hidden inside ourselves.
They provoke us to transform our aspirations into goals, they inspire and motivate us to do our best. For ourselves and as a gift to the world."
With this in mind, make a wish!
Merken
This post is also available in: German