Lauren Singer, Environmental activist & entrepreneur
Lauren Singer is THE person to talk to about a Zero Waste lifestyle. The trash Lauren produced since 2012 is small enough to just fill a mason jar, she makes her own tooth paste and deodorant and buys her – always gorgeous – clothes only secondhand, all documented on her blog "Trash is for Tossers".
I discovered Lauren at a Ted Talk where Lauren talked about her lifestyle and how and why she started changing her life and it just hit me. I immediately asked her for an interview but it took us seven months to complete this as Lauren is extremely busy: She founded her own company, The Simply Co., where she sells toxin free and sustainable cleaning products. She gives workshops and speeches, and was just invited to speak at the UN.
A person who truly makes an impact and I hope Lauren will inspire you as much as she inspired me to think about what you buy and – more important – what you toss.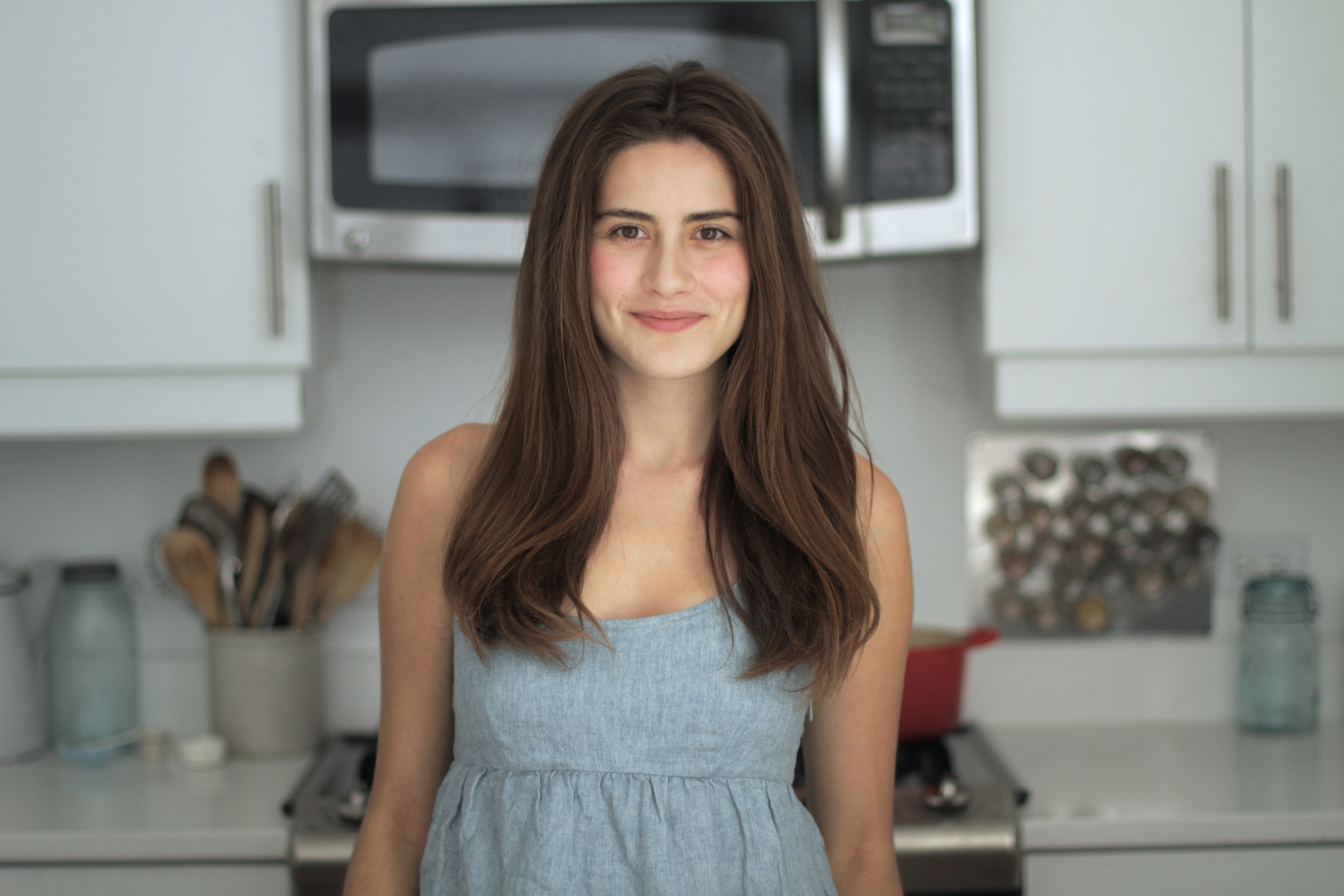 Lauren, please tell me how your life developed from a student and blogger to a speaker and business owner. You just launched your own company, The Simply Co. – was it kind of the logical next step after creating your own products?
Lauren Singer: I never thought that I would start my own company. In fact, when I graduated from college I was working at the New York City Department of Environmental Protection as their Sustainability Manager. I had no idea that I would leave that job to start an organic cleaning product company but I saw a gap in the market for products that are truly safe for your home, your body, and the environment and so I decided to do something about it and thus The Simply Co. was born. We launched through a Kickstarter campaign which really helped to get the word out about The Simply Co. and about my blog Trash is for Tossers and living a Zero Waste lifestyle.
How does the company work and how does it go?
Lauren Singer: We make organic, vegan laundry detergent with just three ingredients: baking soda, washing soda, and castile soap. We also package plastic free in 100% reusable, recyclable, and refillable glass jars and offer our product in bulk to stores so that customers can come in and fill their own containers which helps to reduce single use packaging which is ultimately a major goal of mine for the company.
What´s next, what are your plans?
Lauren Singer: I hope to expand the line of products we offer and grow the amount of stores that are carrying product in bulk.
What are your goals? Where would you like to see yourself and The Simply Co, say in ten years´ time?
Lauren Singer: My goal in life is helping to inspire positive environmental change. I think that can be little or big, but with The Simply Co. when someone uses our detergent it means taking a stand against toxic and synthetic chemicals in cleaning products which to me is a big positive environmental impact. I hope to grow the company to include a full line of cleaning products and hopefully empower people to learn how to make their own products.
What would you say, in general, what motivates you? What gets you up in the morning and why are you doing what you´re doing?
Lauren Singer: I am just one person and am motivated by my goal of helping to inspire positive environmental change in any form. I believe that people are amazing but some of our choices have a really negative impact on the environment. I hope to show that through small changes as individuals we can reduce our impact and improve our lives.
Thank you so much for your time and your inspiration, Lauren.
Update: Since our interview, Lauren also launched Package Free.
Merken
Merken